Tate Eats is unique in the cultural world, a hospitality business whose purpose supports the vision and reach of Tate in all four of its galleries. All our profits are returned to Tate championing the right to the richness of art for everyone.
Our business is multi-faceted, we run restaurants, cafés and bars while delivering a vast range of events from film premieres to boardroom lunches. We are though much more than that, we have a pioneering roastery setting the agenda on gender equality in the coffee supply chain. We brew beer, we blend gin, we create teas, we have a multi award-winning wine programme, we visit farms, we research and write menus in response to Tate's diverse programme, and we collaborate with artists and curators.
We are looking for a talented and ambitious Chef de Partie to join the brigade in L6 Kitchen team at Tate Modern - one of London's hidden iconic restaurants. The view from the restaurant is second to none, situated on the Southbank of the Thames, overlooking St. Pauls and the City of London.
This position is being offered on a full-time, permanent basis. Our ideal candidate will be reliable, consistent, and able to work flexible hours over a 5-day week including weekends, with a maximum of 2 evening shifts per week.
We work very closely with fantastic suppliers, and regularly showcase the very best in British meat, fish, and vegetables. Within the kitchen lies state of the art equipment and multiple kitchen spaces to let creative juices flow. We are also blessed with time here; being open in line with the gallery hours allows the chefs to have the freedom of time to create, explore new flavours and dishes and of course to better the ever-difficult work life balance.
We want to be the best gallery catering facility in the world, with a strong commitment to quality, service and sustainability in the food and drink we serve. The successful candidate should share this passion and have proven experience in a catering/kitchen environment with developing knowledge of and skill with food, in line with Tate Eats' ethos. They will have experience of managing stock and equipment, cost control and minimizing waste and work to the highest hygiene standards with knowledge of COSHH and food safety.
Become part of the Tate Eats dynamic team and be part of Tate. We offer a supportive, engaging working environment that is inspired by our surroundings and the creative institution we support. You will be able to express yourself, be challenged to think differently while working flexibly and collaboratively across teams. Tate Eats offers you the opportunity to grow personally and professionally in a nurturing, diverse business.
As well as a great place to work, we offer excellent benefits and development opportunities.
Our benefits include:
- Staff meal allowance
- Performance & service awards
- Employee Assistance Program, Mental Health Allies, Cycle scheme and Eyecare vouchers
- Producer & Supplier Trips
- Beverage training & tastings
- Great discounts in our shops and catering outlets
- Free entry to exhibitions for you, your friends and family.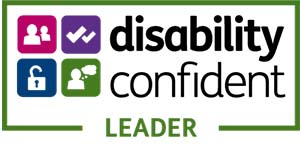 As a member of the Disability Confident Scheme, we interview all disabled applicants who meet the essential criteria for a job vacancy.
Our jobs are like our galleries, open to all.
Tate Eats is a wholly owned subsidiary of Tate and covenants all profits to support Tate's work and collection.