This vacancy is closed and is displayed for reference only.
Tate Eats is unique in the cultural world, a hospitality business whose purpose supports the vision and reach of Tate in all four of its galleries. All our profits are returned to Tate championing the right to the richness of art for everyone.
Our business is multi-faceted, we run restaurants, cafés and bars while delivering a vast range of events from film premieres to boardroom lunches. We are though much more than that, we have a pioneering roastery setting the agenda on gender equality in the coffee supply chain. We brew beer, we blend gin, we create teas, we have a multi award-winning wine programme, we visit farms, we research and write menus in response to Tate's diverse programme, and we collaborate with artists and curators.
We are looking for a Kitchen Porter to join our team at St Ives on a fixed term basis until the end of September.
Become part of the Tate Eats dynamic team and be part of Tate. We offer a supportive, engaging working environment that is inspired by our surroundings and the creative institution we support. You will be able to express yourself, be challenged to think differently while working flexibly and collaboratively across teams. Tate Eats offers you the opportunity to grow personally and professionally in a nurturing, diverse business.
As well as a great place to work, we offer excellent benefits and development opportunities.
Our benefits include:
- Staff meal allowance
- Performance & service awards
- Employee Assistance Program, Mental Health Allies, Cycle scheme and Eyecare vouchers
- Producer & Supplier Trips
- Beverage training & tastings
- Great discounts in our shops and catering outlets
- Free entry to exhibitions for you, your friends and family.
Our Ideal candidate will be a pro-active individual, keen to develop new skills, enhance knowledge and be happy to contribute new ideas and improvements. They will enjoy a busy environment and be passionate about food & beverage, people and teamwork.
We want to be the best gallery catering facility in the world, with a strong commitment to quality, service and sustainability in the food and drink we serve. The successful candidate should share this passion and ideally have experience in a catering/kitchen environment with developing knowledge of and skill with food, in line with Tate Eats' ethos.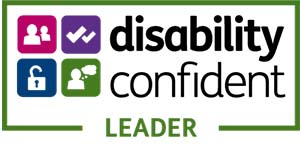 As a member of the Disability Confident Scheme, we interview all disabled applicants who meet the essential criteria for a job vacancy.
Our jobs are like our galleries, open to all.
Tate Eats is a wholly owned subsidiary of Tate and covenants all profits to support Tate's work and collection.