Reference:TC0018
Opportunity type:Fixed-term, Full-time
Working hours:35 hours per week
Salary:£23,636.00 per annum, plus great benefits
Location:London
Closing date:12 December 2021 at midnight
This is an exciting opportunity to join the busy and dynamic Merchandise team in
Tate Commerce
, project managing merchandise buying and development across Tate's four galleries, exhibitions and collection displays. The ideal candidate will uphold Tate's vision to champion art and its role in society and Tate Commerce's mission to maximise profit through its activities to be returned to Tate and extend the value of Tate's brand.
In our apprentice role, you'll have the opportunity to gain experience in different areas of product buying and development in a varied environment. We're looking for someone who has an interest working in Museums & Galleries, and an enthusiasm for learning in the role. Reporting to the Buying & Development Manager and working closely with the Merchandise team, the Assistant Buyer / Product Developer will provide administrative support across the buying team, and will take responsibility for their own areas of the business, under the guidance of their line manager. For more information regarding the Level 4 Apprenticeship, please see the Extra Information link below for the provider's document. Please note that we are not able to offer apprenticeships to those with an equivalent or higher level qualification in the same area.
This role is offered on a fixed-term contract lasting 18 months with an ideal start date of 1 January 2022.
We want to offer this opportunity to people who would benefit most from the Apprenticeship scheme at Tate both in terms of furthering their personal or professional development and who, in return, will bring a new and different perspective to our work. Tate aims to attract and retain talented people from all backgrounds, and these opportunities are for people to learn and develop new skills. We particularly encourage applications from black, ethnic minority, and disabled applicants as these groups are currently underrepresented in the cultural sector.
In addition to a spectacular place of work at Tate Britain, Pimlico, we offer great benefits including discounts in our shops and cafes, Employee Assistance Programme and free entry to exhibitions for you and your family and friends. At Tate we have a blended working policy and are keen to support flexible working arrangements where possible.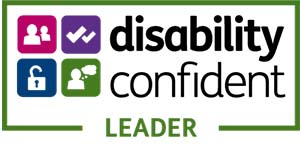 As a member of the Disability Confident Scheme, we interview all disabled applicants who meet the essential criteria for a job vacancy.
Our jobs are like our galleries, open to all.
Tate Commerce is a wholly owned subsidiary of Tate and covenants all profits to support Tate's work and collection.