Reference:TE0001
Opportunity type:Permanent, See advert
Working hours:minimum 24 hours per week
Salary:£12.00 per hour; plus great benefits
Location:London
Closing date:10 August 2021 at midnight
Tate Eats is proud to be the in-house provider of quality food and beverages for all the Tate sites. Our offer ranges from a sustaining sandwich to a memorable dining experience, as well as catering for special events being held by Tate's corporate sponsors.
We are currently recruiting for a Stores Assistant/Driver to join our small but busy team on a permanent basis. This is an excellent opportunity for an enthusiastic individual with previous experience within a catering warehouse or stores environment. You will be responsible and accountable for the receiving of all goods into Tate Eats and be based mostly at Tate Modern, with work at Tate Britain too.
The successful candidates will:
• Be a positive and strong member of the team, with a good work ethic
• Have great communication skills with the ability to communicate with staff at all levels and with suppliers and distributors
• Possess excellent attention to detail and managing stock
• Have excellent numeracy skills
• Be able to work effectively under pressure and unsupervised at times
• Be flexible with their working hours and enjoy our early starts!
We deliver goods between Tate Britain and Tate Modern. You must hold a clear driving licence and for the purposes of our insurance, you are over 25 years old.
You will work a guaranteed minimum 24 hours a week and most weeks you may be working 5 or 6 days a week including weekends with a start time of 5.45am.
If you fulfil this criteria, we'd really like to hear from you so please apply today.
As well as a great place to work, we offer great benefits and development opportunities to the right person. Our benefits include staff meal allowance, performance and service awards, great discounts in our shops and catering outlets, Employee Assistance Program, Cycle scheme and free entry to exhibitions for you, your friends and family.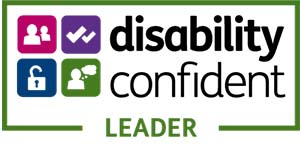 As a member of the Disability Confident Scheme, we interview all disabled applicants who meet the essential criteria for a job vacancy.
Our jobs are like our galleries, open to all.
Tate Eats is a wholly owned subsidiary of Tate and covenants all profits to support Tate's work and collection.