Reference:TC0001
Opportunity type:Fixed-term, Part-time
Working hours:7 hours per week
Salary:£10.27 per hour, plus great benefits
Location:St Ives
Closing date:26 June 2021 at midnight
We have a great opportunity for an enthusiastic person to join the Tate St Ives shop retail team for the Summer season. We have a
7 hours per week contract, fixed term from June to the end of October
, with the option to stay on as zero hours from November.
To be successful you will need to have experience of working in a busy, fast-paced retail environment. Our shop sells a range of products, including art materials, clothing, jewellery, children's books and a comprehensive selection of art books so you will need to enjoy working with a diverse customer base and acquire great product knowledge.
A strong work ethic, a persistent positive attitude and bags of enthusiasm are a must for this demanding position.
If you are passionate about providing exceptional customer service and are approachable and polite when dealing with visitors, even under pressure, then you are just what we are looking for.
A keen problem solver, with a proactive approach and who is capable of multi-tasking and prioritising their workload effectively will excel in this role.
You must be flexible and prepared to help out other members of your team when needed. The role involves working flexible hours including weekends and occasional evenings on a rota basis.
Experience with a computerised till and the ability to handle money confidently and accurately is also required.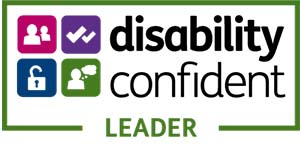 As a member of the Disability Confident Scheme, we interview all disabled applicants who meet the essential criteria for a job vacancy.
Our jobs are like our galleries, open to all.
Tate Commerce is a wholly owned subsidiary of Tate and covenants all profits to support Tate's work and collection.